360° Service
Know-how & individual solutions
The best plastic product or the best industrial case can only be as good as the service that goes with it. That is why PLASTON places so much importance on providing comprehensive care. The service is based on personal communication and the electronic exchange of data. It covers the entire value added cycle from development and production to logistics. It is founded on the professional understanding of the customer's needs and concerns. This all-round service shapes the way the personnel at PLASTON think and act.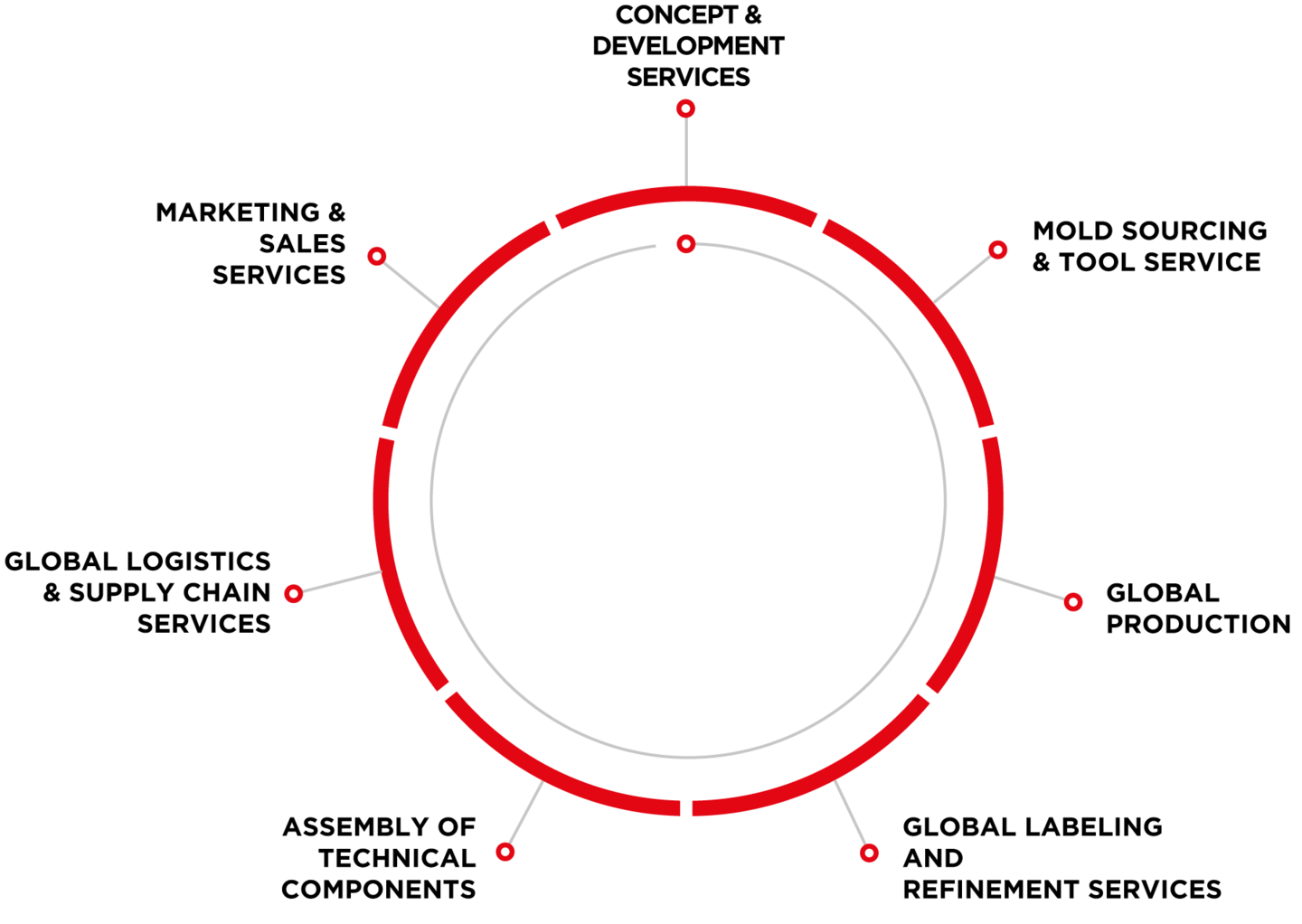 Concept & Development services
Every case makes its first impression either through its functionality or its design. The design is dictated by the function and gives off a strong message at the same time. And PLASTON also gives off the same strong message when it comes to developing cases and technical parts.
Mold Sourcing& Tool Services
PLASTON uses modern CNC machining centers and can even manufacture the most difficult special molds for injection molding tools. Because the company manufactures its own tools, this shortens the lead times and overall production time, meaning that reliable prototypes can be ready within a reasonable time.
Global Production
PLASTON has many years of experience in injection molding technology. Thanks to its 1K and 2K injection molding machines with a clamping force of up to 1,600 tons, the production facilities are equipped for all eventualities.
Global Labeling & Refinement Services
The company's logo must of course feature prominently, durably and effectively on the tool case or technical plastic part. The cases and plastic parts from PLASTON do not only fulfill their practical purpose, thanks to their labeling and finish they also support and profile brands and trademarks.
Assembly of technical components
PLASTON assembles components from individual plastic parts that have been, for example, made in different colors and with different plastic mixtures. Even metal and electronic parts are integrated in the assemblies as requested.
Globale Logistics & Supply Chain Services
With production sites in Switzerland, the Czech Republic and China, PLASTON is always near its customers and can adapt flexibly to their logistical needs.
UN Certification
Since 2018 Plaston is UN certified manufacturer of transport packaging for lithium-ion-batteries.