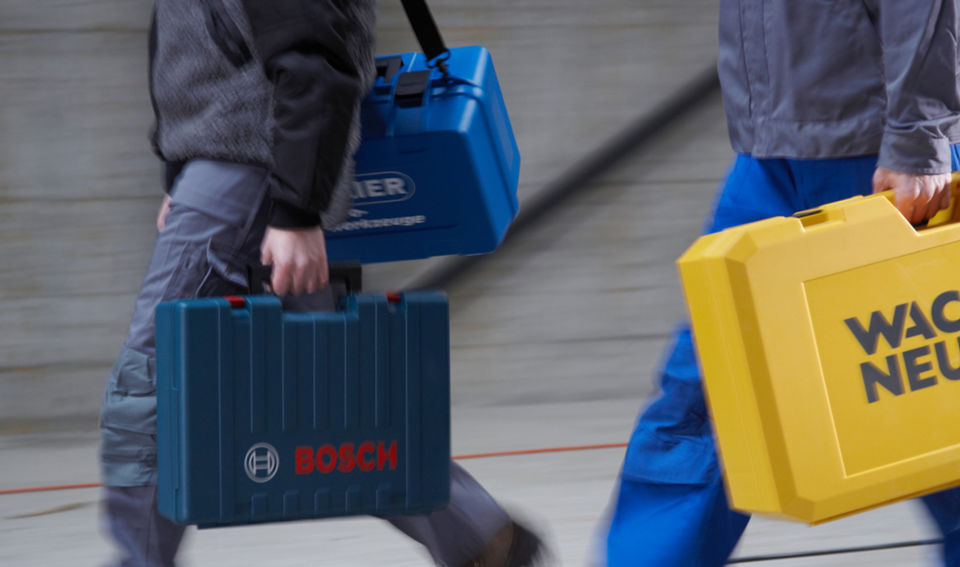 Housing parts for drill hammers and surveying instruments for coffee machines, washing machines, household appliances and medical equipment, along with the air treatment systems from the sister company BONECO, all have one thing in common: protective plastic trim parts from PLASTON.
Customers from various sectors also rely on PLASTON for the assembly of units and finished products ready for sale. Technical parts of different polymer compounds and colors are assembled into units. Even metal and electronic parts are integrated in the assemblies as requested.
Thanks to the PLASTON cases, every brand literally raises its profile and customers get what they need: a sturdy tool case that has been thought out to the last detail and protects the equipment inside.
Market leaders from various industrial sectors rely on PLASTON for the development and production of their plastic cases, as well as for the manufacture and assembly of plastic housing parts.